The founders of Chronic Illness Recovery (CIR), Belinda Fenter and Meg Mangin, are former members of the research team which developed a treatment for chronic inflammation that eventually became known as Inflammation Therapy (IT).
We gained extensive experience counseling patients on this treatment via online forums. In 2008, it became evident there was a need to encourage medical practitioners to actively participate in the online counseling process. CIR was formed in 2009 to accomplish that goal.
CIR believes that helping clinicians to become independent practitioners of Inflammation Therapy is a necessary strategy to deliver widespread knowledge, acceptance and availability of this effective treatment. CIR works closely with many medical practitioners worldwide and values their expertise in the personalized approach for each patient.
CIR Mission Statement
CIR's mission is to inform the medical community and patients about Vitamin D, the immune system, chronic inflammation and persistent infection. We help clinicians understand the options for treatment of autoimmune and inflammatory diseases. We provide counseling for patients in conjunction with their doctor, via an online forum.
Chronic Illness Recovery serves patients anywhere in the world that there is computer access. You can learn more about our counseling program by clicking 'Counseling Program' in the menu bar.
CIR Staff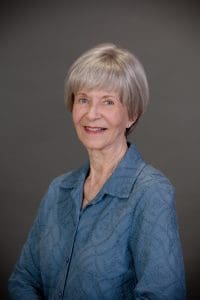 Meg Mangin R.N., Executive Director
Meg Mangin is a Registered Nurse licensed in the state of Wisconsin. She attended St. Mary's School of Nursing in Rochester, MN and graduated from Milwaukee County General School of Nursing. She held staff nurse positions in coronary/intensive care, and provided skilled home-nursing services in a variety of medical specialties. Meg headed the Wisconsin La Leche League for five years and served on a National Institutes of Health (NIH) State of the Science panel. She also served 6 years on an NIH Data, Safety and Monitoring Board.
Meg was one of the earliest adopters of Inflammation Therapy and participated in its research. She led a team of online nurses in counseling hundreds of patients on their road to recovery and was a presenter at Days of Molecular Medicine in Karolinska, Sweden, the Understanding Aging Conference in Los Angeles and the International Conference on Autoimmunity in Porto, Portugal.
She is the author of Observations of Jarisch-Herxheimer Reaction in Sarcoidosis Patients and a co-author of a chapter in the 2006 medical textbook titled Vitamin D: New Research published by Nova. She resides in Menomonie, Wisconsin with her husband Tom. They have three grown children and nine grandchildren.

Belinda Fenter, Executive Financial Director
Belinda Fenter graduated from Texas Christian University with a Bachelor of Science degree in journalism. After several years in advertising, she managed a clinical office for seven years. She is one of the earliest adopters of Inflammation Therapy and participated in its early research; elucidating the science of chronic inflammation and tracking related scientific papers. She was a liaison with governmental agencies including the National Institutes of Health and the US Food and Drug Association. In 2004, Belinda co-authored Antibacterial Therapy Induces Remission in Sarcoidosis.  She is also a co-author of a chapter in the 2006 medical textbook titled Vitamin D: New Research, published by Nova.
Within her local community, Belinda has served on library advisory boards and the boards of Parent Teacher Associations when her two children were young, as well as neighborhood associations. She resides in Fort Worth with her husband Terry.
Kelly Fincher, Administrative Assistant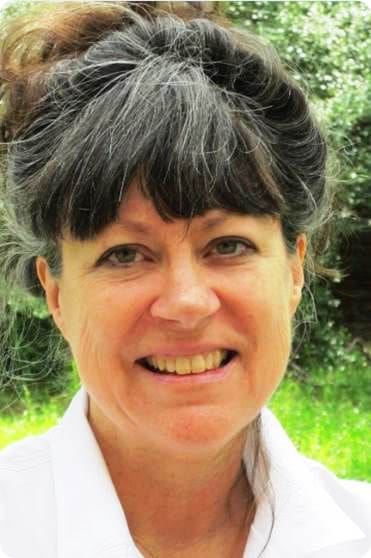 Kelly Fincher graduated from the University of North Texas with a degree in Communications and a minor in Computer Science. Her pursuit of a master's degree in biology at Texas Woman's University was interrupted by family obligations. Kelly's current work in biology includes extensive online studies and scientific research in the areas of human health, particularly cell stress response affecting immune/neuro/endocrine function.
In addition to her many CIR duties, including an online diet support group, Kelly enjoys working for a green home builder helping clients with all facets of creating a new home. Past volunteer work includes PTA, Denton Christian Preschool, and League of Women Voters. Kelly, her husband and twin college sons live in Denton, Texas.
—oOo— 
Meg is qualified to inform medical practitioners and counsel patients about all aspects of the recovery process. Belinda is available to provide information about non-medical aspects of Inflammation Therapy to physicians or patients. All of our dedicated staff members have personal experience with Inflammation Therapy and can attest to its effectiveness.
"I so appreciate the work of the CIR team; their ongoing support of all of us via CIR website, patient posts, and now workshops, where it was so apparent their level of knowledge, professionalism, and compassion." ~ Noel
For other comments from patients about our services, see Testimonials.
Many people have come together to launch this unique effort to promote a recovery therapy for chronic illness. We're proud and grateful to have their support.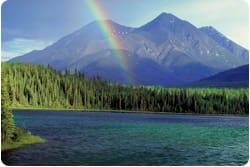 You may help by making a financial contribution to help fund our various projects. Chronic Illness Recovery (CIR) is a tax-exempt 501(c)3 charitable organization incorporated in the state of Texas. Please see this secure page for online donations.
"We are all indebted to you for launching this attentive, caring and friendly place where we can receive the best advice possible for these life-altering illnesses." ~ Jim
CIR is not affiliated with Autoimmunity Research, Inc, Autoimmunity Research Foundation or Trevor G. Marshall.
CIR does not display advertising or receive sponsorship from any commercial interests.